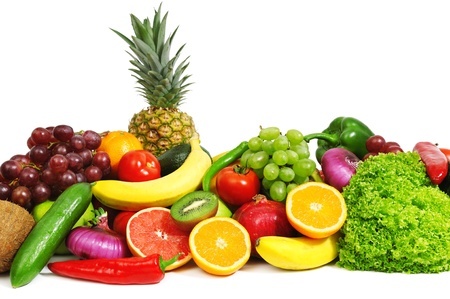 Last month, a couple of ladies in my Flourishing 50s community who live in the Southern California area got together for a little outing in Long Beach.
We didn't have much planned, so we decided to just start walking… And walk we did!
One of the ladies had her Fitbit on and said we walked 12K steps just that afternoon!
One of the places we walked to was the local farmer's market, which had a beautiful array of fruits and vegetables and plenty of samples to try.
While farmer's markets are great, I understand that they can be few and far between, so to get your fruits and veggies, just visit your local grocery store if that works better for you as it does for me.
What's more, over the past few years, I've especially tried not to rush in and out of the grocery store; rather, I stop and smell the produce… literally!
But not just smell it, I take my time looking around at the variety of choices we have and I remind myself of the abundance of nutrition that is available to us, especially as I think of those who are currently suffering and dying from famine.
We're fortunate to have so much to choose from and summer is a great time to try new fruits and veggies; however, before you take a bite out of any of them, I thought I'd remind you of the Dirty Dozen for 2017 – that is, the 12 fruits and vegetables that you should buy organic.
In case you're wondering, no, you don't have to buy everything organic.
Personally, I like to when I can because I want to support organic farmers, but it's not necessary for your health that you do.
While organic does cost a little more, I believe that it's always worth spending a little more money on your health.
As I like to say, the investment in your body and health has a much greater return than any other investment you can make.
Today, I'm going to share with you what 12 fruits and vegetables you should buy organic.
You might even find it helpful to print the list out or write them down before your next trip to the grocery store, or just pull it up on your phone the next time you're in the produce section.
Plus, they change slightly yearly, so it's important to stay up to date.
Here are the Dirty Dozen for 2017.
According to the Environmental Working Group (EWG), the following are the Dirty Dozen for 2017, that is, the 12 fruits and vegetables you should buy organic:
Strawberries
Spinach
Nectarines
Apples
Peaches
Pears
Cherries
Grapes
Celery
Tomatoes
Sweet bell peppers
Potatoes
+ Hot peppers
I also recommend checking out the EWG's Clean Fifteen, which are the 15 fruits and veggies that are least likely to contain pesticides. These you don't have to buy organic if you don't want to.
To learn more and get further information on produce and pesticides, visit the FAQ page on the EWG's website where you'll get a lot of helpful information.
I hope you enjoy all the delicious produce this season has to offer you!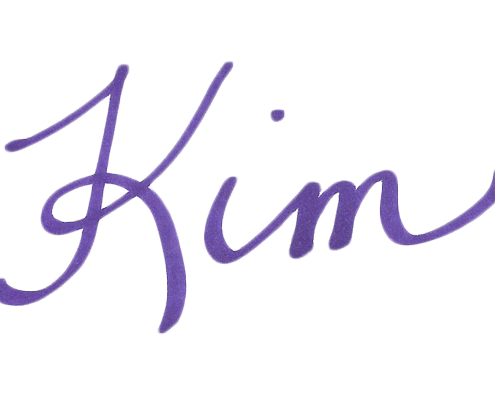 ---
Join the community!
Become a Flourishing 50s member today!
Click below to learn more: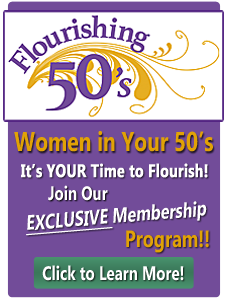 Here's what some of our members have to say:
"I have really enjoyed meeting other women through Kim's Flourishing 50s online community. It has helped me tremendously so far this year and I look forward to new friendships with women who get what it feels like to be 50 and at the same time are ready to face this decade with strength and a sense of adventure."
~Sandy M., 51
"I particularly enjoy the shared camaraderie and long-lasting friendships that are formed within this very loving and dynamic group of Flourishing 50s."
~Janet M., 56
"The Flourishing 50s group allows me to be who I am without judgment. Because of this, I've been able to speak my truth without hesitation or fear of criticism.
I love the two-way communication that takes place between not only Kim and her members, but also amongst the members themselves. Week after week we share our thoughts, our struggles, our experiences, our high and low points. It definitely is a sisterhood, one where we truly care about each other.
I give thanks to Kim for her hard work and thoughtfulness she puts into every exercise each month and every week, for making sure there is a beginning, a middle and an end, and for being upfront with us and helping us to be our best selves. Each and every topic has touched me in a positive way.
Flourishing 50s has given me awareness, joy, brought about changes and has helped me to be the person I am meant to be."
~Teri M., 58
http://www.transformationwellnessforwomen.com/wp-content/uploads/2017/08/organic-eating-in-your-50s.jpg
299
450
Kim
http://www.transformationwellnessforwomen.com/wp-content/uploads/2013/10/transformationwellnessforwo.png
Kim
2017-08-05 23:45:53
2017-09-09 11:48:08
Summer Produce: What to Buy Organic