At the end of the day, what really matters?
Have you found yourself spending most of your life putting your eggs into everyone's baskets while neglecting to fill your own?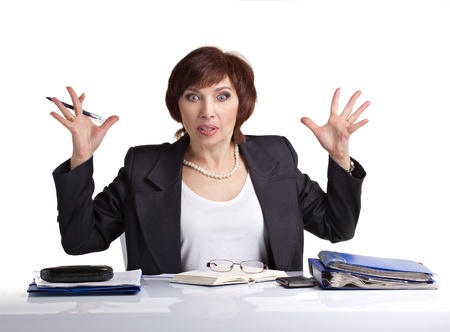 How many times have you found yourself postponing something like going to the gym because family requirements came up and pushed it off your to-do list?
Everyone else seems to need you, but remember that YOU NEED YOU too.
Putting yourself first simply means putting yourself right up there alongside everyone else.

It's time to spend some quality time on your own needs. It's time to REFOCUS on YOU and your health.
Everything you want in life requires you to be healthy in order to experience it at its optimal level.
If you want to…
Be happy

, you must be healthy.
Living healthy generates a positive mood and a more optimistic outlook on life.

Be fit, trim, and pain-free

, you must be healthy.
A healthy body allows you to look and feel your best, while performing everyday activities with ease.

Live a long life

, you must be healthy.
Those who take care of their health and well-being not only live longer lives, but more enjoyable, pain-free, positive lives as well.

Be as productive as you can be on a daily basis

, you must be healthy.
Tons of research link health habits to brain performance.

Have a thriving relationship with your spouse

, you must be healthy.
Healthy couples enjoy greater intimacy, physically and emotionally, and support and encourage each other's healthy lifestyle.

Be the best example to your kids or grand kids

, you must be healthy.
Remember, it's monkey-see, monkey-do; not monkey-say, monkey-do. Actions speak louder than words.

Have the energy to do the things you love to do

, you must be healthy.
Whether it's trying a new dance class, riding horses, going on a European vacation, or simply playing at the park with your grand kids, healthy people enjoy and cherish these moments much greater.
And the list goes on…
So where do you start?
You start by examining how you're currently doing in each of these four areas:

Sleep

,

Food

,

Mood

, and

Exercise

.
You may believe that you're doing OK in each of the four areas, but are you OK with just being OK?
Or would you rather THRIVE in each of these areas and LIVE the way you always envisioned you would at this time of your life?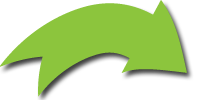 If you are ready to LOOK, FEEL, and BE your BEST, I invite you to join my 6-week, online coaching course that is backed by tons of current research.
Each week you'll focus on a new topic related to your optimal health and wellness.
Here's what you can expect each week:
Week 1: Start With the Woman in the Mirror

Imagine creating a strong foundation that starts with the mindset of the woman staring back at you in the mirror – you! That's where it all begins. In this first week, you'll discover your strengths that you can build on, as well as uncover your personal goals for the weeks to come.
Expect to feel immediate support and empowerment toward the best YOU in the first week's lesson.
Week 2: Sleep Tight Tonight + 60-minute Private Coaching Call with Kim

Imagine if you slept a little deeper and longer than you currently do, so that you wake up refreshed, in a good mood, and able to accomplish whatever the day brings you.
In Week 2, you'll learn how to improve your sleep patterns and habits so that you feel fantastic, which will also help you make healthier choices all throughout the day.
Week 3: Feel Good About What You Eat

Imagine if you fed your body with high quality nutrition that boosts your metabolism, so that you feel energized and productive. Your blood sugar would be better stabilized so that you don't experience those crazy cravings of bad food in the afternoon or late at night.
In Week 3, you'll discover what will work for you when it comes to a healthy eating lifestyle that will allow you to look and feel your best.
Week 4: Snap Back and Thrive + 60-minute Private Coaching Call with Kim

Imagine if you found yourself in a positive mood, stress-free, and find yourself smiling with a greater sense of well-being.
In Week 4, you'll discover how to tap into your ability to live happier, love deeper, and to see those around be attracted to the magnetic, positive energy you now exude.
Week 5: Exercise is Sexy

Imagine looking forward to moving your body on a regular basis, allowing you to feel strong and fit, making physical tasks seem easier, and moving your body the way you did when you were younger.
In Week 5, you'll discover how to do this your way, while allowing your brain to function at its highest level throughout the day. Look forward to feeling energized and more productive.
Week 6: Making It Last + 60-minute Private Coaching Call with Kim

Imagine keeping all the new habits you've learned not just for the duration of this course, but for a lifetime.
In the sixth and final lesson, you'll discover how to celebrate your progress, recognize your achievements, and create an environment that will allow you to continue gaining more positive results as time goes on.
"Leverage on your strengths! What a wonderful way to transform your health and well-being.

The ReINVENT Your Health program is welcoming, challenging and has made a lasting impact on my life by helping me re-focus on the connectedness of my current health habits in regards to my sleep, food, mood and exercise.

I stepped out of my comfort zone and committed to a program and wellness coach I did not know anything about.

I gave Kim 100% of myself and followed the program.

Even though hard at times, Kim was there for me.

Kim's coaching ability allowed me to begin to see the strengths that have been hidden away for too many years.

The risks I took to share with Kim and the group gave me the confidence that I CAN move forward in my health and wellness journey in my 50s and beyond." ~Jane G., 55

This 6-week online coaching course is all about Self-Discovery and Empowerment through ReINVENTING your health.
Your investment in your health = $497

If you are ready to ReINVENT your health, it is my absolute promise that you WILL be satisfied with your results.
In fact, your success in this course is completely guaranteed.

I'm offering you a 100% risk-free guarantee

: At the end of Week 1, if you honestly believe that I have not delivered on this promise, let me know and I will issue you a prompt and courteous refund.
The investment in your body and health has a much greater return than any other investment you can make.
With my coaching, along with the support, accountability, and camaraderie of other like-minded women in midlife, you will learn to:
Control your food cravings and enjoy – yes, enjoy! – healthier foods.
Trim and tone your body (even if you can't spend hours a week at the gym), so that you raise your metabolism and burn fat throughout the day while enjoying a fitter, stronger, and leaner physique.
Sleep tight each night, so that you wake up feeling refreshed and energized!
Snap back after setbacks, so that you don't fall into the downward spiral that
has often caused you to lose confidence.
Become more energetic and optimistic, so that you can become a more engaging version of yourself!
This unique online program is like nothing you've ever tried before. In just 6 weeks, you will also learn how to:
Get out of the one thinking trap that can kill your ability to feel capable of change
Implement clear and simple strategies, easily adaptable to your life
Work with your strengths rather than try to fix your flaws
Minimize the amount of will-power needed to achieve success
And much, much more!!
Your investment in your health = $497

Are you ready??
If so, here's what you need to know about the course:
This 6-week course

begins immediately! Start NOW!



The program will be taught entirely online.

I use short videos, self-assessments, and readings to give you a fresh and interactive experience. Access to all materials is password protected, so you can share safely. You can even create an avatar instead of using your real identity if confidentiality is a concern for you.
The 60-minute Private Coaching calls with yours truly

that are included in the course are vital to your success as they provide support, guidance, and accountability. When you register for the course, I'll ask you what your availability is for the calls.
As YOUR coach, I will support you in any way I can.

You will never feel alone. I am here to answer your questions and help you with whatever you need. It is my mission to make sure you succeed. You will be able to email me anytime between our calls for questions or support.

If you live a busy life

(who doesn't?), this course is made for you!

Each week you will go at your own pace on your own time

so you don't have to feel overwhelmed by one more thing you have to do. The point of this course is to teach you a simple process you can keep revisiting and refreshing throughout your life, and one that will make continuous health improvement easy, fun, and encouraging.

100% Risk-Free Guarantee: Your success in this 6-week course is completely guaranteed. At the end of our first Private Coaching session, if you honestly believe that I have not delivered on this promise, let me know and I will issue you a prompt and courteous refund.
After you finish the course, you will receive a Certification of Completion congratulating you for your awesome accomplishment of ReINVENTING your health!

Here's what previous participants said about this 6-week online course:
"Thank you for creating this course. I am loving this experience! It's exactly what I've been looking for to be able to live my life more fully and completely, with the energy to do what I love over a lifetime, with a smile on my face. It helps take some knowledge I already had, adds a lot that is new to me, and makes it practical, accessible and fun. I already sense that I'm changing in a very positive way and that the lessons are already "sticking" to me. The level of personal attention is so much higher than I had expected and is wonderful." -J.P.
"I really appreciate the positive approach that you've kept up throughout the course. The activities have helped me see what I'm already doing well and to focus in on what I can improve, without an overwhelming "must fix it all" attitude. And the fact that working on one area of the compass boosts your performance in the others helps reinforce this positive approach." -T.H.
"One of the big things I have discovered so far is that focusing on an area of health like sleep or food through the activities the class offers really can raise awareness of unconscious habits that don't work well any longer. Through better focus–mindfulness–I'm creating new habits that are already working better. So you CAN teach yourself–however old you are–new tricks!" -L.M.
Meet Your Coach: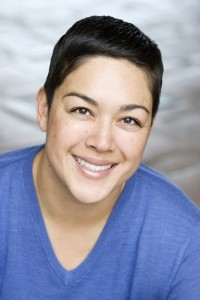 Kim Acedo
, MS, CHWC, believes that a healthy life is a life you'll love!
As a former personal trainer and a current Health & Self-care Coach for women in midlife, I empower women to build confidence, resilience, hope, self-motivation, and make lasting changes to their health and well‐being.
My clients and I work together to get "unstuck" and discover goals and strategies based on their core values and motivators in order to bring about the healthy lifestyle they desire.
I have a Master's degree in Kinesiology with an emphasis in Exercise Science and am a Certified Health & Wellness Coach.
About Authors of the book "Smarts & Stamina" (from which this course is based on) MJ Shaar & Kathryn Britton:
Marie-Josée Shaar
is the owner of Smarts and Stamina, a company dedicated to helping corporate America increase their health, positivity and productivity.
A Master of Applied Positive Psychology, she is also certified as a Personal Trainer, a Nutrition and Wellness Consultant and as a Wellness Culture Coach.
MJ has taught in various universities including McGill University (Canada), University of Pennsylvania (USA) and University of East London (UK).
She has spent the last 15 years studying, testing, coaching, and teaching smart health habits, nationally and internationally.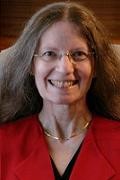 Kathryn Britton
is the associate editor of Positive Psychology News Daily.
A professional coach, she has authored more than 70 articles and edited 2 books on applications of positive psychology to daily life.
As a former software engineer, Kathryn is detail-oriented, yet creative and visionary at the same time.
She also teaches positive workplace concepts to graduate students in project management at the University of Maryland.
You're worth it!
Your Investment in YourSELF = $497


Have more questions about the program?
Feel free to contact me here and I will answer your questions promptly: Contact Kim