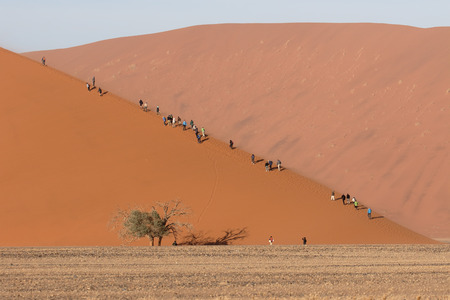 First of all, if you're encountering obstacles on your journey toward your best physical, mental, and emotional self, understand that it's a good thing.
Yes, you read that right – a GOOD thing!
It means that you are doing something, while many are doing nothing.
It means that you value yourself enough to pursue your best self in midlife, while others don't even believe that something better is possible for them.
By the way, because you're reading this, it means that you believe to some degree that a healthier life is possible for you as well – even when it gets hard.
Notice I said "when" it gets hard, not "if," because it will get hard, and I've made it my life's work to help women in midlife move through obstacles toward their healthiest and best self, rather than avoid those obstacles.
So today, if you're encountering an obstacle on your healthy journey, understand that it's a part of this beautiful path of self-discovery that you are on.
Plus, it's worth it. As I like to say, you pay now or you pay later, but you always pay.
You can choose to ignore your health, put it aside for tomorrow, but if you do that, remember that the longer you put it off, the harder it will be.
So take care of yourself NOW.
The point is not to avoid the obstacles along the way, but to choose to lean in to them so that you get to other side as soon as possible.
I'm here to help you do that, so let's get started.
Today I'm sharing with you five different approaches that are available to you when you encounter an obstacle.  These approaches are based on a little field trip I took my clients on back in the day when I was a personal trainer.
More importantly, I share which approaches I recommend and which ones I don't and why.
When I was a personal trainer, I once took my clients on a field trip to this 300-foot tall sand dune in Manhattan Beach, CA.
The purpose was two-fold — first, I wanted to give them a workout, but perhaps the second reason I took them there was even more memorable.
When we arrived, we all stood at the bottom of the sand dune and I asked them to look up to the very top — an enormous 300-foot hill was in front of them that they knew I was going to ask them to climb.
I asked them to consider how they were going to approach this "obstacle" ahead of them.
I had conquered this hill many times on my own in the past and had practiced five different motivation strategies on five different climbs —
Approach #1:
I would start climbing, then while stopping to catch my breath, I'd look up at how far I still had to go.

Approach #2:
I would walk up as far as I could until I needed a breather, stop, and then I would look down at how far I had already come.
Approach #3:
While pausing to catch my breath, I wouldn't look up or down at all, I would just stop for a moment to catch my breath and then keep going.
Approach #4:
Another time, I would try not to stop at all. I did this by pacing myself — slow and steady, step-by-step, inch-by-inch.
Approach #5:
Whether I was moving or I stopped to take a break, I would notice every person who passed me on the way up.
Again, before they started, I asked my clients to consider which strategy they were going to use, as well as think about how they were going to use this strategy to help them reach their health goals when they encounter an obstacle (really the point of this field trip, right?).
Now imagine you were one of my clients standing at the bottom: How would YOU approach this "obstacle"?
Of course everyone is different, but what works for me is to look down (at how far I've come as opposed to looking up at how far I still have to go), as well as not looking anywhere else besides that next small step in front of me.
I have to mention that along your journey, just like on the sand dune, you'll find that people are passing you, like they did me.
This can be discouraging if you're focused on someone else's progress rather than your own.
The more often and longer you divert your attention and energy on someone else, the longer it will take for you to keep moving forward on your own path.
Instead, remain mono-maniacally focused on your own journey and your own progress, even the tiniest step forward.
TRUST your journey. It's unique to you. No two people have the same one.
So today, consider your own journey and the obstacles that accompany it as the 300-foot sand dune.
The great thing is that you're not at the bottom anymore — you're already on your way up, but as you know, that doesn't mean the obstacles end.
So again, how will YOU continue your journey and the inevitable obstacles that will come?
Will you choose to focus on:
How far you still have to go?
How far you've already come?
Neither, just pause to catch your breath, then continue?
Not stopping at all, just moving forward, even very slowly?
Focus on everyone who is passing you?
Again, while we all may be motivated a little differently, I can tell you that focusing on how far you still have to go and/or recognizing everyone else who is getting there faster, isn't the best strategy.
Rather, I suggest combining the other three options into one:
Remind yourself often of how far you've already come
But, be sure to take breathers along the way
And finally, once you've caught your breath, put your head down and keep putting one foot in front of the other, no matter how slowly.
One more thing: Remember that you're not alone. It's easy to think that when you're trying to make healthy changes by yourself.
That's exactly why I created my Flourishing 50s community, as a place to share openly and honestly about your journey with other women in midlife who are going through it too.
Consider becoming a member of this vibrant community that will remind you that we're all in this together. I hope the discount below will encourage you to not wait another day. Join us today: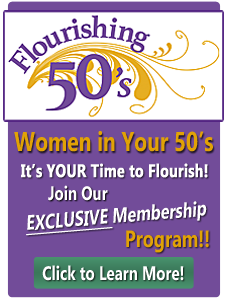 Here's what some of our members have to say:
"I have really enjoyed meeting other women through Kim's Flourishing 50s online community. It has helped me tremendously so far this year and I look forward to new friendships with women who get what it feels like to be 50 and at the same time are ready to face this decade with strength and a sense of adventure."
~Sandy M., 51
"I particularly enjoy the shared camaraderie and long-lasting friendships that are formed within this very loving and dynamic group of Flourishing 50s."
~Janet M., 56
"The Flourishing 50s group allows me to be who I am without judgment. Because of this, I've been able to speak my truth without hesitation or fear of criticism.
I love the two-way communication that takes place between not only Kim and her members, but also amongst the members themselves. Week after week we share our thoughts, our struggles, our experiences, our high and low points. It definitely is a sisterhood, one where we truly care about each other.
I give thanks to Kim for her hard work and thoughtfulness she puts into every exercise each month and every week, for making sure there is a beginning, a middle and an end, and for being upfront with us and helping us to be our best selves. Each and every topic has touched me in a positive way.
Flourishing 50s has given me awareness, joy, brought about changes and has helped me to be the person I am meant to be."
~Teri M., 58
http://www.transformationwellnessforwomen.com/wp-content/uploads/2017/07/facing-obstacles.jpg
300
450
Kim
http://www.transformationwellnessforwomen.com/wp-content/uploads/2013/10/transformationwellnessforwo.png
Kim
2017-07-29 23:45:01
2017-09-09 11:50:51
Do's & Don'ts When Encountering an Obstacle